SMT (Pick & Place machines) Wanted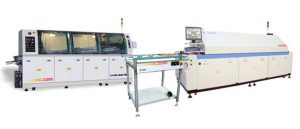 We are looking to buy USED SMT machines, all types and condition considered.
Any Brands considered. Used, liquidated stock, insurance write-offs, old stock, closing down stock.
Looking to purchase these machines as at matter of urgency…………
PANASONIC(CM402,CM602,NPM),
FUJI(NXT series,XP series),
SIEMENS(D series,X series),
SAMSUNG(SM series),
YAMAHA(YS series,YG series),
JUKI(FX series,KE series)
and all CHIP MOUNTERS.
Please email gary@ebl-global.com with your inquiry.