Facilitating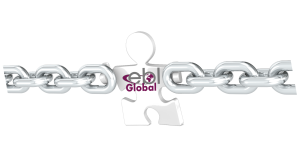 Another service which we provide at EBL Global is that of facilitation, where we bring two or more parties together and act as the facilitator to help both parties understand how best they might co-operate together for their mutual benefit.We have completed many successful facilitating projects working with Government departments, multinational companies and companies within the SME environment.We have facilitated projects in Europe, Far East, Middle East and America.
Often we are engaged with our clients where they use the services of EBL Global to provide an independent, neutral and objective review  when looking for solutions to their issues. These services may be finding a partner, Joint Ventures, finding a supplier, finding suitable partners to complete a specific project such as product design or development, selection of agents or representatives, relocation or expansion of your business into a foreign country etc.
Whatever your needs or requirements, EBL Global have the experience and professionalism to work on your behalf in order to ensure your specific needs are achieved. If you are interested in operations abroad, no matter the format, please do not hesitate to contact EBL Global at
info@ebl-global.com .