Aluminium Products from EBL Global

EBL Global was set up as a specialist supplier of custom aluminium products. We source from experienced aluminium extrusion and fabrication specialists in China as well as leading Mills to ensure that customers have the best possible, reliable supply of quality aluminium products at the right price. Staff from our factories are drawn from the aluminium industry and have experience second to none in the design, production and distribution of aluminium products and extruded aluminium profiles to markets in the UK & Ireland and across Europe.
We offer a wide range of high quality, finished aluminium products including extrusions, powder coated profiles, anodised or machined extrusions, finished panels, Glass panels, Plastics, or raw materials. We also supply flat sheets and coils to meet your exact specification at very competitive prices. EBL Global can supply the right specification of any products for your market sector including the following..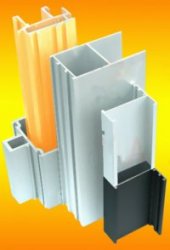 Aluzinc
Aluminium
Extrusions
Profiles
Sheets
Coils
Tread plate
Corrugated panels
Fabrications
Machines parts
Castings
Since our conception in the year 2000, EBL Global have fulfilled many hundreds of orders for satisfied customers in the UK & Ireland, and many countries across the world!
Please contact us to discuss your requirements, and obtain a free, no obligation quotation:-
EBL Global

E-Mail info@ebl-global.com